California Insurance Commissioner Dave Jones approved workers' compensation rates for 2016 that are 2 percent below the average approved in July.
The Workers' Compensation Insurance Rating Bureau submitted its Jan. 1, 2016 pure premium rate filing to the California Department of Insurance on Aug. 19. A public hearing regarding the filing was held on September 22, 2015.
Jones approved advisory pure premium rates that average $2.42 per $100 of payroll. The approved pure premium rates are on average 9.0 percent less than the industry average filed pure premium rate as of July 1, 2015 of $2.66 and 2 percent less than the average of the approved July 1, 2015 advisory pure premium rates of $2.47, according to the WCIRB.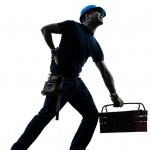 The approved advisory pure premium rates are effective Jan. 1, 2016 for new and renewal policies.
Related:
Was this article valuable?
Here are more articles you may enjoy.