Federal officials say their final analysis of a Montana community wracked by deadly asbestos contamination shows a costly and much-criticized cleanup is working – even though about 700 properties have yet to be investigated.
The U.S. Environmental Protection Agency has spent more than $540 million removing asbestos in and around the town of Libby.
Health workers say as many as 400 people have died and almost 3,000 have been sickened from exposure. The material was left behind from a W.R. Grace and Co. vermiculite mine.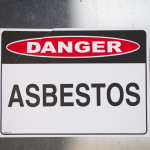 After a lengthy review of the health risks, the EPA said Friday that people could continue to live in Libby and neighboring Troy without excessive exposure.
Some worried residents point out that the agency plans to leave asbestos in the walls of houses, underground and elsewhere.
Related:
Copyright 2020 Associated Press. All rights reserved. This material may not be published, broadcast, rewritten or redistributed.
Was this article valuable?
Here are more articles you may enjoy.