The average base rate Washington businesses pay for workers' compensation insurance will increase by 2 percent in 2016, the state Department of Labor & Industries announced.
L&I uses wage inflation as a benchmark to help determine workers' comp rates for the coming year. Washington's most recent wage inflation rate is 4.2 percent. The 2016 premium increase is less than half that amount, in part because of significant cost saving by the agency over the last year, according to L&I.
The new rates take effect Jan. 1. The 2 percent increase for 2016 comes out to a little more than an additional 1 cent per hour worked.
The rate increase is an average across all types of businesses. Many will see smaller increases or even lower rates because they receive a discount for having safe workplaces and low claims costs. Employers and industries with higher numbers of claims and costs will see rate changes of more than 2 percent.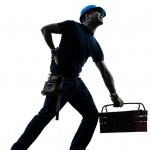 "The new rates strike a balance between keeping the premiums as low as we can, while making sure we have a system that's economically healthy and ready to help workers and businesses when they need it," L&I Director Joel Sacks said in a statement.
Washington's workers' comp premium increases since 2013 have been between 0.8 percent and 2.7 percent.
In September, L&I proposed the 2016 rate increase and then took public input on the plan. The agency held public hearings in six cities around the state in October and also took comments online and by mail before making the final decision.
L&I is the state's primary workers' compensation insurance provider, covering roughly 2.6 million workers and more than 170,000 employers. Nearly 90,000 claims are accepted each year through the Washington State Workers' Compensation State Fund.
Related:
Was this article valuable?
Here are more articles you may enjoy.