The widow of a man who died after a truck driver fell asleep at the wheel and struck him in southern Wyoming is suing for wrongful death.
The Rock Springs Rocket-Miner reported that Katsiaryna Krauchanka has filed a complaint against the driver, the company he worked for, the owners of the trucking company and FedEx Freight Inc.
Aleksandr Kozak was killed last April on the shoulder of Interstate 80 after Edward Barrowes fell asleep at the wheel. Barrowes was sentenced to 14 to 18 years in prison.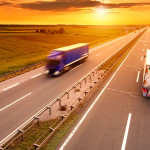 Krauchanka's complaint claims that Barrowes was not fit to drive and that his employer, C&M Star Corp. and the owners knew he was unfit. The complaint also states FedEx chose to hire C&M despite their safety rating.
Copyright 2020 Associated Press. All rights reserved. This material may not be published, broadcast, rewritten or redistributed.
Was this article valuable?
Here are more articles you may enjoy.