A settlement of nearly $60 million has been reached for people who suffered damages as the result of a 2012 blaze near Cle Elum, Wash. lawyers said Monday.
Rod Nelson with Abeyta Nelson law firm said in a release that the settlement of about $59.8 million was reached between contractors, the state of Washington and more than 120 clients the firm represented after the Taylor Bridge Fire.
The amount is for structure damage, timber loss, grassland restoration, other property loss and payment to the Department of Natural Resources for firefighting and suppression costs.
The fire destroyed 61 homes and blackened 36 square miles in August 2012. The DNR has said it likely was caused by sparks from welding or cutting work on a bridge project southeast of Cle Elum in the Cascade Range.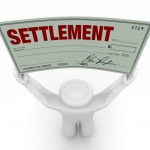 The fire started as a contractor and subcontractor were working on a Transportation Department project on the Highway 10 Bridge. Investigators found the fire started about 30 feet from where one worker was cutting rebar with a power saw on the bridge deck, while a second worker was welding under the bridge.
Rainier Steel Inc. and Conway Construction were working on the bridge. The Washington State Department of Transportation was in charge of the construction project, Nelson said.
The work was taking place while industrial activity was supposed to be shut down because of the high fire danger in the area, a DNR report said.
In addition to the 61 homes, the fire destroyed hundreds of outbuildings.
Was this article valuable?
Here are more articles you may enjoy.