President Barack Obama signed a disaster declaration for Idaho due to a powerful windstorm in the northern part of the state in November and ordered federal aid.
The money can be used by state, tribal, local governments and some private nonprofit organizations on a cost-sharing basis for emergency work and repair in Benewah, Bonner, Boundary, and Kootenai counties and the Coeur d'Alene Tribe.
Winds up to 70 mph on Nov. 17 snapped power poles and toppled trees, knocking out power for tens of thousands of Idahoans.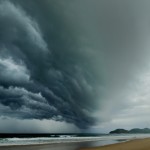 Acting Idaho Gov. Brad Little on Dec. 7 declared a state of emergency with the estimated damage at $2.6 million.
Copyright 2020 Associated Press. All rights reserved. This material may not be published, broadcast, rewritten or redistributed.
Was this article valuable?
Here are more articles you may enjoy.