Drivers in Billings, Mont. who are hoping to join Uber are getting their vehicles inspected while waiting for the app-based ride service to get started after the Montana Public Service Commission gave statewide approval for the program on Dec. 15, 2015.
Harold Hoffman, a certified inspector, said there has been a steady stream of people asking how to qualify.
The inspections cost about $20 and take a half hour, the Billings Gazette reported.
"They bring in a checklist, and we have to check the brakes, everything on the car basically," Lisac's Tire manager Pat Hogan said.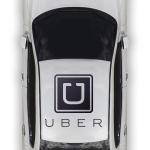 No date has been set for the service to begin in Billings.
In addition to passing a vehicle inspection, vehicles of prospective drivers must be less than 10 years old and have four doors. Vehicles that are not eligible include taxis, marked vehicles and full-size vans.
Applicants also must also pass a background check and have a valid driver's license.
Related:
Copyright 2018 Associated Press. All rights reserved. This material may not be published, broadcast, rewritten or redistributed.
Was this article valuable?
Here are more articles you may enjoy.