According to a recent study, Wyoming is worst in the nation for response times for road emergencies.
The Casper Star-Tribune reported that a national study by Auto Insurance Center using National Highway Traffic Safety Administration data concluded that the slow response times are likely due to Wyoming being a large state with low population density.
According to the study, Wyoming had an average emergency response time of 36 minutes, well below the second-longest average of 23 minutes in Vermont.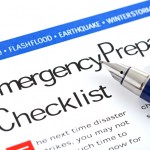 Sgt. David Wagener says he predicts response times on highways will shorten because the Highway Patrol is currently training about 20 new troopers.
Copyright 2017 Associated Press. All rights reserved. This material may not be published, broadcast, rewritten or redistributed.