A magnitude 7.1 earthquake in Alaska's most populous region has renewed focus on the state's readiness to deal with a natural disaster.
And it's not just earthquakes that pose a danger across the vast state but also wildfires, floods, landslides and even volcanos.
Robert Forgit, who is with the Federal Emergency Management Agency, says he thinks Alaskans are more prepared to deal with natural disasters than people in other states.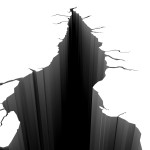 He says Alaskans are resilient and perhaps more used to quakes and flooding.
And he says that the state does a good job of working with communities on emergency plans.
Copyright 2021 Associated Press. All rights reserved. This material may not be published, broadcast, rewritten or redistributed.
Was this article valuable?
Here are more articles you may enjoy.