Alaska Gov. Bill Walker has lauded the efforts of Kenai Peninsula agencies in their response to the magnitude 7.1 earthquake that resulted in highway damage and the destruction of four homes.
Representatives of public safety departments, utility companies and public officials from Kenai, Soldotna and the Kenai Peninsula Borough briefed Walker on the quake Sunday. Walker commended the agencies for their communication and execution of their training during the aftermath of the record-breaking tremor that struck southcentral Alaska on Jan. 24, The Peninsula Clarion reported.
"You did all the right things because you had the training, you knew what to do, you knew who to contact," Walker told the representatives.
Four homes on Lilac Lane in Kenai were destroyed by natural gas explosions or fire following the quake, and a stretch of highway on Kalifornsky Beach Road was damaged in the community of Kasilof. Enstar Natural Gas Co. President Jared Green said Enstar members were working to ensure the area in Kenai was safe up until Friday.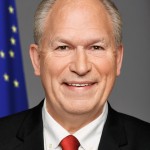 Kenai Fire Chief Jeff Tucker said the fire department is still working with Enstar to determine what caused the explosions.
Several people in attendance at Sunday's meeting at the Kenai Chamber of Commerce and Visitor Center mentioned how efficient first responders were in handling the situation in the Lilac Lane area.
"Within four minutes of the 911 call, you had an officer on scene to verify that everyone was out of their house when the initial explosion occurred," said Kenai Police Chief Gus Sandahl. A captain with the fire department made the call to begin evacuating homes, Sandahl said, which started "within the first six, seven minutes."
Joe Gallagher, director of member relations for Homer Electric Association, said the quake caused the Quartz Creek substation in Cooper Landing and the Bernice Lake substation in Nikiski to go offline. Crews were able to get them both back online and thousands of the company's meters had regained power the same day.
In the wake of the earthquake, Walker said he has received calls and questions regarding funding for public safety. He said he plans to include funding for the Alaska Land Mobile Radio system in his supplemental budget. The system is a cooperative that provides communications for state, local and federal first responders through an integrated wireless network.
"I do get a lot of inquiries of people… expressing concern about, will our cuts in budgets impact safety? And we're going to do everything we can to make sure that they don't," Walker said.
Related:
Copyright 2020 Associated Press. All rights reserved. This material may not be published, broadcast, rewritten or redistributed.
Was this article valuable?
Here are more articles you may enjoy.