Two former Dixie State University women's basketball players who alleged they were the victims of discrimination have settled a federal lawsuit against the Utah school for $100,000.
The Spectrum of St. George reported court filings last week indicate plaintiffs Nanea Woods and Austen Harris will receive $50,000 each but they must cover their own legal costs.
The women alleged that former coach Catherria Turner treated black players differently than white players and harassed them about their sexual orientation.
Turner was fired in November 2014 after less than two years on the job.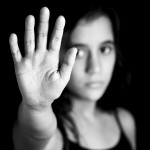 DSU spokeswoman Jyl Hall said in a statement Friday that the settlement is not an admission of liability on the university's part.
The school has said it properly investigated the women's allegations.
Copyright 2020 Associated Press. All rights reserved. This material may not be published, broadcast, rewritten or redistributed.
Was this article valuable?
Here are more articles you may enjoy.