A key New Mexico House panel has approved a bill aimed at welcoming and regulating ridesharing companies like Uber and Lyft.
The House Judiciary Committee passed the proposal unanimously Thursday.
Rep. Monica Youngblood, an Albuquerque Republican, sponsored the bill to allow the companies to operate legally in New Mexico.
The legal status of the companies has been in limbo in the state since they began offering services in 2014. The companies say the state's Motor Carrier Act doesn't apply to them because they don't operate as commercial taxi businesses.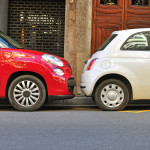 Uber and Lyft offer an online service that allows people with cars to connect with people seeking rides.
Traditional taxi companies say ride-booking services still need to be regulated.
Related:
Copyright 2020 Associated Press. All rights reserved. This material may not be published, broadcast, rewritten or redistributed.
Was this article valuable?
Here are more articles you may enjoy.