A bill aimed at welcoming and regulating ridesharing companies like Uber and Lyft in New Mexico has been approved by state Senate.
The Senate passed the legislation Thursday morning.
The legal status of the companies has been in limbo in the state since they began offering services in 2014. The companies say the state's Motor Carrier Act does not apply to them because they do not operate as commercial taxi businesses.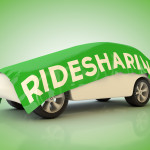 Uber and Lyft use smartphone apps to connect their drivers with people seeking rides.
The new regulations include background checks for drivers against criminal and sexual offender databases.
Related:
Copyright 2020 Associated Press. All rights reserved. This material may not be published, broadcast, rewritten or redistributed.
Was this article valuable?
Here are more articles you may enjoy.