A nursing home in Marysville, Wash has again been accused of giving a patient inadequate care that resulted in death.
The Daily Herald reported an Edmonds lawyer has filed a wrongful-death lawsuit against the Marysville Care Center in connection to the February 2013 death of 85-year-old Norman Mallang. The company was is also the target of a lawsuit in the death of 74-year-old Violet Riddle.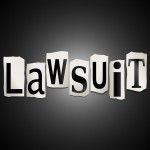 According to court documents, Mallang became dehydrated and malnourished shortly after being admitted to the nursing home. He fell numerous times and also developed bed sores and MRSA. He was transferred to an Everett hospital and subsequently died from his injuries. The lawsuit claims the nursing home was negligent and didn't' provide adequate care.
Marysville Care Center Executive Director Brandon Davis says he is unable to discuss pending litigation.
Copyright 2020 Associated Press. All rights reserved. This material may not be published, broadcast, rewritten or redistributed.
Was this article valuable?
Here are more articles you may enjoy.