A federal agency has ordered an Alaska flight service company to compensate and rehire a pilot fired after reporting safety concerns four years ago.
The Department of Labor's Occupational Safety and Health Administration says it's ordering Homer-based Bald Mountain Air Services to pay the whistleblower years of back wages and $100,000 in compensatory damages.
The pilot's name was not released.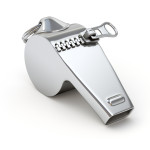 The owners of Bald Mountain Air were not immediately available to comment.
Both parties have 30 days to object and request a hearing before an administrative law judge.
OSHA in an announcement says the pilot raised repeated safety concerns at work ranging from missed drug tests for pilots to poor record-keeping.
Was this article valuable?
Here are more articles you may enjoy.