Seismologist Lucy Jones, the face of earthquake science and safety in Southern California, is retiring from the U.S. Geological Survey.
Jones said in a Twitter posting Friday that she's leaving federal service but will remain at the California Institute of Technology.
For years, Jones has been the scientist a rattled public has turned to when the earth shakes, explaining magnitudes, faults and other details.
Jones told the Los Angeles Times that when she gives an earthquake a name, a number and the fault location it "makes it less frightening."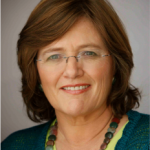 In recent years Jones has been highly visible in outreach efforts aimed at improving public readiness for quakes.
Jones will end her 33 years with the USGS on March 30.
Topics California
Was this article valuable?
Here are more articles you may enjoy.