Uber Technologies Inc. agreed to settle claims by California prosecutors that its background checks on drivers weren't as thorough as advertised.
The company is required to pay a civil penalty of $10 million within two months and payment of an additional $15 million will be waived if Uber complies with the settlement, the district attorneys of San Francisco and Los Angeles said Thursday in a joint statement.
The accord prohibits the company from making misleading statements regarding the safety of its services or the background checks of its drivers, according to the statement.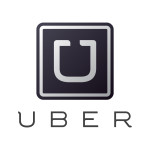 "We're glad to put this case behind us and excited to redouble our efforts serving riders and drivers across the state of California," Uber said in a statement.
Related:
Copyright 2020 Bloomberg.
Was this article valuable?
Here are more articles you may enjoy.