Phoenix, Ariz.-based CopperPoint Mutual Insurance Co. has named Marc E. Schmittlein president and chief executive officer.
Schmittlein will join the company effective June 1. He will replace President and CEO Donald A. Smith, Jr. who previously announced his plans to retire effective July 1 after serving as the company's leader for 16 years. Smith will continue to serve on CopperPoint's board of directors as an independent director following his retirement.
Schmittlein has more than 30 years of commercial insurance experience, most recently with The Travelers Cos. as president of its cyber business division, and previously as co-president of business insurance.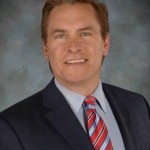 Prior to those roles, he was president and CEO of the small commercial division. He's also held leadership roles in commercial divisions of St. Paul Companies and Aetna.
CopperPoint is a provider of workers' compensation.
Was this article valuable?
Here are more articles you may enjoy.