The U.S. Environmental Protection Agency has fined the Tesoro oil refinery in Anacortes, Wash. nearly $720,000 for alleged safety violations.
The EPA said last week it filed a complaint seeking penalties for violations found during two facility inspections in 2011.
KUOW-FM reported the violations didn't result in any injuries but the EPA says prevention is critical at oil and gas refineries.
A Tesoro official says the company has cooperated with the agency but believes "the EPA's claims are wrong on the facts and the law."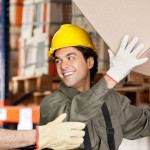 In 2010, an explosion at the refinery killed seven workers. Tesoro is appealing $2.4 million in fines related to that case.
The refinery supplies gasoline, jet fuel and diesel to markets in Washington and Oregon. About 350 people work on site.
Copyright 2021 Associated Press. All rights reserved. This material may not be published, broadcast, rewritten or redistributed.
Topics Washington Pollution Energy Oil Gas
Was this article valuable?
Here are more articles you may enjoy.