A Washington physician faces charges in connection with insurance fraud following an investigation by the Washington Department of Insurance.
Dr. Jian Xu, 59, faces felony charges in King County Superior Court of first-degree theft, filing a false insurance claim and forgery. He is scheduled to be arraigned in July.
Xu collected more than $304,000 in long-term disability payments and $55,400 in unemployment benefits to which he was not entitled, according to an investigation by Washington Insurance Commissioner Mike Kreidler's special investigations unit.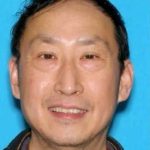 Xu collected long-term disability payments from 2006 until 2015 from UNUM Insurance while he was working at several jobs, including higher education and financial institutions, investigator charge.
Xu also altered Social Security Administration documents that he submitted to UNUM as proof that he was not eligible for Social Security disability insurance, according to investigators.
Was this article valuable?
Here are more articles you may enjoy.