California's insurance commissioner on Thursday urged national antitrust regulators to block health insurer Aetna Inc's proposed $34 billion acquisition of Humana Inc.
David Jones, whose state Department of Insurance does not have authority to block the deal, said the acquisition would be anti-competitive in California and nationwide and contribute to higher prices for insurance.
Jones' comments came just days after California's other insurance regulator said it had approved the Aetna-Humana deal with conditions, including that Aetna keep down premium increases and invest $50 million in communities.
"We received approval earlier this week from the California Department of Managed Health Care, the only regulatory agency in the state with official oversight of our acquisition," Aetna spokesman T.J. Crawford said.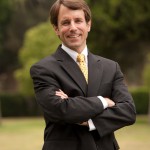 Jones a week ago also called for the U.S. Justice Department to stand against Anthem Inc's proposed acquisition of Cigna Corp. He said that one of his concerns is the shrinking number of commercial insurers available to enter new markets.
"If Humana disappears into this merger, it's one less company that has the realistic possibility of entering the market," Jones said.
He said the agreement reached between Aetna and the California Department of Managed Health Care did not address antitrust concerns detailed in a 24-page letter his insurance department sent to the U.S. Department of Justice.
Aetna shares were up 0.3 percent at $120.49 and those of Humana was off 0.1 percent at $187.41 in mid-afternoon trading having fallen slightly after Jones' comments.
(Reporting by Humer; Editing by Cynthia Osterman and Steve Orlofsky)
Related:
Was this article valuable?
Here are more articles you may enjoy.