A veteran Las Vegas police K-9 officer has been indicted on felony charges alleging he burned his recreational vehicle trailer in January for the insurance money.
State Attorney General Adam Laxalt said last week the charges against 36-year-old Jeff Lynn Harper include insurance fraud, theft, attempted theft and arson. They could get him decades in prison.
Harper remains free on bond pending arraignment in Clark County District Court.
His lawyer, Andrew Leavitt, was unavailable to comment.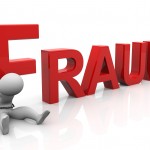 Leavitt has denied that Harper was responsible for the fire that destroyed the trailer and an all-terrain vehicle inside while they were parked on a highway between Las Vegas and Pahrump.
Harper was arrested in April and suspended without pay pending the outcome of the case.
He joined the department in September 1999.
Copyright 2021 Associated Press. All rights reserved. This material may not be published, broadcast, rewritten or redistributed.
Topics Fraud
Was this article valuable?
Here are more articles you may enjoy.