Golf tournament insurance scammer and convicted felon Kevin Kolenda is wanted on a national extradition warrant after he failed to appear in Snohomish County Superior Court in Washington July 7 to face one felony charge for selling insurance without a license.
The warrant stipulates that he will be extradited to Snohomish County if he's apprehended and sets bail at $50,000.
Kolenda, 59, of Norwalk, Conn., is listed among Insurance Commissioner Mike Kreidler's insurance fraud most wanted.
In June 2015, Kolenda was extradited from Norwalk to Seattle, where the King County Prosecuting Attorney's office charged him with selling insurance without a license through his golf tournament marketing website, hole-in-won.com.
According to the charging documents, Kolenda sold at least six illegal policies between February 2014 and March 2015. In addition to the charge in Snohomish County, he faces six felony charges in Spokane and King counties for first-degree theft and engaging in unauthorized insurance transactions. He's scheduled to appear in Spokane County Superior Court in August and for trial in King County in October.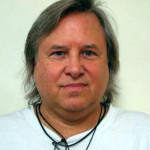 This is the second time Kreidler has pursued criminal charges against Kolenda for defrauding Washington tournaments and golfers. In 2012, Kolenda was extradited from Connecticut to Washington to face charges of selling insurance without a license. He pleaded guilty in King County Superior Court in October 2013 to three felony charges for selling insurance without a license and theft for failure to pay golfers hole-in-one awards ranging from $10,000 to $50,000.
In February 2014, a King County Superior Court judge sentenced him to 86 days in jail with credit for time served and ordered him to pay $15,000 restitution. Kolenda resumed selling insurance without a license four days after his sentencing.
Kolenda reportedly has a long history of defrauding people through hole-in-one insurance scams. He's been in business since 1995 and has been investigated or prosecuted in 12 states. In some of the Washington state cases, charities had to come up with the prize money that Kolenda refused to pay.
Kolenda violated a 2004 order from Kreidler to cease and desist from selling insurance without a license and was fined $125,000 in 2008 for continuing the practice.
Related:
Topics Abuse Molestation Washington
Was this article valuable?
Here are more articles you may enjoy.