Several restaurants in Northern California are damaged after suspected prank callers tricked workers into testing their fire suppression system.
The San Francisco Chronicle reported that Elk Grove officials say three such incidents were reported to the Cosumnes Fire Department Monday evening. Restaurant staff at Five Guys, Wendy's and Panera Bread received calls asking them to test their fire suppression system.
Staff members at Five Guys and Wendy's activated their systems, which discharged a suppression agent that made a mess and forced the restaurants to close for the night.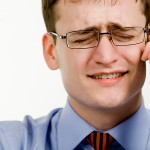 The manager at Panera declined to activate the system.
Investigators are trying to identify the callers.
Copyright 2021 Associated Press. All rights reserved. This material may not be published, broadcast, rewritten or redistributed.
Topics California Restaurant
Was this article valuable?
Here are more articles you may enjoy.