Prospect General, a newly formed program administrator in La Jolla, Calif., has launched its operations, a website, two products and is currently appointing insurance agents and brokers.
President Ryan O'Connor formed Prospect General to be an advocate for insurance agents, brokers, and policyholders by collaborating with them to create specialty insurance products they desire. It was incorporated in March.
The firm's first two products include a multi-state real estate investor program and a California-earthquake equity protector program. Prospect General has partnered with Palomar Specialty Insurance Co. on equity protector.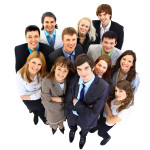 Anyone interested in getting appointed with Prospect General can visit www.ProspectGeneral.com/apply.
The firm operates nationally, and is a wholly owned subsidiary of Palomar Insurance Holdings.
Topics California
Was this article valuable?
Here are more articles you may enjoy.