A small earthquake rattled a populated swath of Southern California but there were no reports of damage or injury.
The U.S. Geological Survey says the magnitude 3.0 quake hit at 12:17 a.m. Tuesday about a mile from Yorba Linda in suburban Orange County.
The USGS says the quake struck at a depth of just under 2 miles.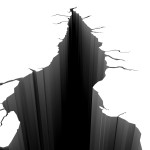 A sheriff's dispatcher says there were no calls reporting damage or injury.
The epicenter was about four miles east of Fullerton and 30 miles southeast of downtown Los Angeles.
Copyright 2021 Associated Press. All rights reserved. This material may not be published, broadcast, rewritten or redistributed.
Topics California
Was this article valuable?
Here are more articles you may enjoy.