State authorities and forest officials say at least 14 wildfires that have erupted across central Oregon over the last three weeks are believed to have been intentionally started.
Officials did not release details on which fires were started by arsonists, but they are urging the public to report suspicious activity.
KTVZ-TV reported that authorities say it's too early to tell if one or several people have been starting the fires.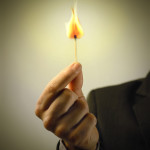 The Bend TV station and KOIN-TV in Portland did say officials have determined arson is to blame for the southern Oregon fire that has scorched more than 5 square miles. The blaze near Paisley, which started Wednesday, was reported to be about 65 percent contained Sunday.
Copyright 2021 Associated Press. All rights reserved. This material may not be published, broadcast, rewritten or redistributed.
Was this article valuable?
Here are more articles you may enjoy.