The University of Colorado has paid a former business school staffer $40,000 to settle a federal gender discrimination complaint.
The Daily Camera reported that Robin Miglarese, the former associate director of operations in executive education for the Leeds School of Business, filed a complaint with the U.S. Equal Employment Opportunity Commission. She says she resigned because Dean David Ikenberry and other officials created a hostile work environment and discriminated against her for being female and over the age of 40.
As part of the settlement, the university has paid about $7,800 for business school leaders to receive training on "emotional intelligence."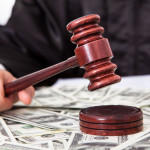 This is the third gender discrimination complaint filed with the employment commission. One is still pending and another was dismissed in April.
Copyright 2021 Associated Press. All rights reserved. This material may not be published, broadcast, rewritten or redistributed.
Topics Lawsuits Education Universities Colorado
Was this article valuable?
Here are more articles you may enjoy.