The Oregon SAIF board of directors has decided to give workers' compensation policyholders two dividends this year totaling $140 million.
One dividend is based on premium, and the another is tied to safety performance.
The board declared a $120 million primary dividend to be paid to all eligible policyholders based on their premium, and a $20 million safety performance dividend to be paid based on each policyholder's safety results.
This is the seventh consecutive year in a SAIF has returned a dividend to its customers, but it's the first time since 2000 SAIF has rewarded safety performance through a dividend. The safety component will be distributed on a graduated scale based on a policyholder's losses and premiums, with the greatest amount paid to those with the best safety results as measured by paid losses to standard premium.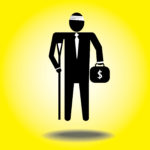 The premium and safety dividends represent a return of roughly 22 to 26 percent of premium that eligible customers paid in 2015. More than 46,000 customers are eligible for SAIF's primary dividend. Of those, roughly 95 percent are also eligible to receive all or part of the additional safety performance dividend.
They board deemed the dividends possible because of SAIF's overall financial results, including investment returns and favorable trends in claim costs.
"We're able to pay dividends because of strong financial results, and the best driver of those results are the injuries that don't happen as Oregon workplaces become safer and healthier," Kerry Barnett, SAIF president and CEO, said in a statement. "More importantly, safety and health programs have helped thousands of workers avoid the pain and anguish of a workplace injury. That's the best dividend of all."
SAIF is Oregon's not-for-profit, state-chartered workers' compensation insurance company.
Related:
Was this article valuable?
Here are more articles you may enjoy.