A Kirkland, Wash. asbestos removal contractor has been cited for several workplace health violations that reportedly put workers, contractors and homeowners at risk.
The Department of Labor & Industries cited American Disaster Services Inc. a total of eight willful, serious and general violations for exposing workers and others to cancer-causing asbestos during renovation work at several Seattle area jobsites. The company faces an $87,000 fine.
L&I is taking away ADS's certification to do asbestos removal work. Additionally, the company's contractor registration was suspended on Oct. 7, so it cannot legally work in construction or asbestos abatement in the state.
An L&I investigation found that the contractor had left "a massive amount of asbestos" on the basement floor of one Seattle home, and then told the homeowner the work was finished. The contractor reportedly got paid and left the site.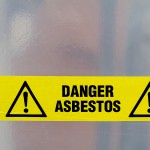 Anyone performing additional work on the floor, or prepping the area for new flooring could have been unknowingly exposed to very high levels of asbestos, according to L&I.
ADS was cited for one willful-serious violation and fined $30,000 for not ensuring that all asbestos material was removed from three rooms of the basement of the Seattle residence. At least half of the concrete floor had significant amounts of asbestos residue.
L&I cited the company for a second willful-serious violation, with a penalty of $35,000, for failure to do personal air-sample monitoring during asbestos removal work, such as removing popcorn ceilings, at several different job sites.
ADS was cited for two willful-general violations, each with a penalty of $5,000, for not notifying L&I of upcoming asbestos-removal work and for not filing accurate notices of intent to remove asbestos on three projects.
Four additional serious violations, each with a penalty of $3,000, were cited for additional violations of asbestos regulations.
As a result of the violations, ADS has been identified as a severe violator and will be subject to follow-up inspections to determine if the conditions still exist.
The employer has appealed the citation.
Penalty money paid as a result of a citation is placed in the workers' compensation supplemental pension fund, helping injured workers and families of those who have died on the job.
Related:
Was this article valuable?
Here are more articles you may enjoy.