National E&S Insurance Brokers in Palmdale, Calif. has named Brittany Skiles an Account Manager.
Skiles works with all lines of insurance including general liability, contractor pollution, professional liability, commercial autos and workers' compensation.
She worked the last 10 years at Legends Environmental, a division of Insurance Office of America.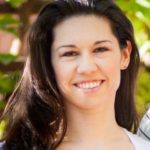 National E&S specializes in environmental and casualty risks including fire water restoration and reconstruction contractors, plumbing contractors, HVAC contractors, site pollution and environmental contractors.
Was this article valuable?
Here are more articles you may enjoy.