New Mexico employers could see a decrease in their insurance costs for on-the-job injuries and deaths.
The state Office of Superintendent of Insurance says a key factor in calculating individual employers' workers' compensation costs will drop by an average of 9 percent in 2017.
The office says this is the second consecutive year in which businesses will see an average decrease in the pure premium.'
That's the portion that employers pay insurers to cover costs for claims stemming from job-related injuries and deaths.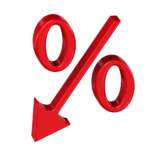 The office says there other costs related to workers' compensation but that the pure premium is the main factor between annual cost changes.
The office notes that the 9 percent decrease is an average and individual employers' costs also vary by industry, claims experience and payroll.
Related:
Copyright 2020 Associated Press. All rights reserved. This material may not be published, broadcast, rewritten or redistributed.
Was this article valuable?
Here are more articles you may enjoy.