Liberty Mutual issued a statement today addressing a Portland, Ore. shooting over the weekend reportedly involving co-workers at the insurance company who knew each other.
Portland police are investigating whether a homicide at an office building is connected to a suicide that happened about a mile away.
Sgt. Pete Simpson said 51-year-old Jimmy Morgan of Gresham shot himself as police approached his sedan Saturday in northeast Portland. The officers were responding to a report of a man with a gun sitting in a vehicle.
Hours later, police found 36-year-old Mitra Mehrabadi dead at an office in northeast Portland. An autopsy determined she had been shot multiple times.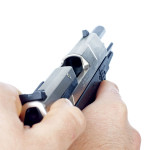 Homicide detectives have learned that Morgan and Mehrabadi were co-workers at the Liberty Mutual office and knew each other.
"Our heartfelt thoughts go out to the families and friends of those deceased and to our employees who worked closely with them in our Portland, Oregon office," the statement issued today by Liberty Mutual media relations office reads. "In the wake of this tragic event we have decided to close the Portland office today. We will have on-site employee assistance resources in Portland tomorrow and have established an 800# available 24 hours a day, seven days a week for any employee who may wish to receive support."
Liberty Mutual media relations in the statement said the company won't have more information to share at this time since there is an ongoing investigation.
The Associated Press contributed to this report
Was this article valuable?
Here are more articles you may enjoy.