Carl's Jr. is suing Utah-based chain Apollo Burger, accusing the restaurants of knowingly copying its trademarked Western Bacon Cheeseburger.
The lawsuit filed Wednesday in federal court in Salt Lake City claims Apollo Burger was selling a cheeseburger with the same name, which is "confusingly similar" to a recognizable part of the Carl's Jr. brand.
Carl's Jr. is asking the court to make Apollo pay for any profits it made from sales of its version of the burger.
Apollo L.C. owner Michael Ziouras told The Salt Lake Tribune that they thought it was the generic name of a sandwich.
H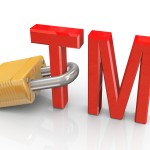 e says Apollo changed its menus but it wasn't fast enough for Carl's Jr.'s comfort.
Apollo Burger opened its first restaurant in 1984 and has 13 locations in Utah.
Related:
Copyright 2020 Associated Press. All rights reserved. This material may not be published, broadcast, rewritten or redistributed.
Was this article valuable?
Here are more articles you may enjoy.