The National Weather Service in Seattle is warning that recent heavy rainfall has led to an increased threat of landslides throughout the western part of the state.
The alert notes that the recent rainfall has put extra pressure on the instability of soil that has already been saturated from rain over the past several weeks.
The Weather Service also issued a flood watch for Grays Harbor, Lewis and Thurston counties.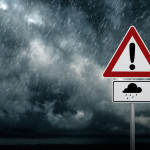 It also issued a flood warning for the Chehalis River near Grand Mound in Thurston County.
Copyright 2020 Associated Press. All rights reserved. This material may not be published, broadcast, rewritten or redistributed.
Was this article valuable?
Here are more articles you may enjoy.