A look back at the performance of a law reforming California's worker's compensation system that took effect in 2013 shows more than $1 billion in savings has been created.
The Workers' Compensation Insurance Rating Bureau released a report on Senate Bill 863, which increased benefits for injured workers and made several structural changes to the California workers' comp benefit delivery system.
The WCIRB's prospective evaluation of the cost impact of SB 863 was published on Oct. 12, 2012. The WCIRB's plan to retrospectively monitor the cost impact of SB 863 based on emerging post-reform costs was published on March 27, 2013. The WCIRB released retrospective evaluations in 2013, 2014, and 2015.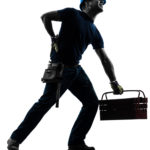 The latest report includes the WCIRB's final comprehensive retrospective evaluation of the cost impact of SB 863 based on data emerging through the third quarter of 2016.
The WCIRB estimates the impact of SB 863 is an annual net savings of $1.3 billion, or 7 percent of total system costs, based on the latest data.
Other findings include:
The impacts of increases to weekly permanent disability minimums and maximums for 2013 and 2014 injuries are emerging consistent with initial projections.
Indemnity claim frequency was projected to increase modestly from 2012 to 2014, in part due to SB 863 changes to indemnity benefits. Indemnity claim frequency for accident years 2012 through 2014 is emerging somewhat higher than that projected by SB 863.
SB 863's elimination of the duplicate payment for spinal surgical implants was originally estimated by the WCIRB to save roughly $20,000 per procedure, while WCIRB data shows a decrease of more than $25,000, or 28 percent, reduction in the average cost of these procedures since 2013. The proportion of total inpatient services involving these procedures has also dropped by roughly 40 percent.
SB 863's reduction in maximum ambulatory surgical center facility fees was estimated to reduce those costs by 25 percent, which is consistent with the reductions observed based on WCIRB medical transaction data comparing post-Jan. 1, 2013 reimbursements to pre-SB 863 levels. The proportion of post-Jan. 1, 2013 services performed in outpatient hospitals compared to ASCs is consistent with pre-reform levels, suggesting no cost-shifting to outpatient hospitals has occurred.
The frequency of independent medical review requests through the third quarter of 2016 is far above the levels initially projected. As a result, fees paid for IMRs are expected to increase ALAE costs by roughly 2.4 perrcent with a 1 percent increase prospectively estimated in 2012. Roughly half of IMR requests are for pharmaceutical services and more than 85 percent of IMR decisions have upheld the original utilization review decision.
Relatively few independent bill review requests have been filed when compared to IMR filings, with information suggesting that the majority of decisions favor the provider and result in additional payments. However, as with IMR, medical provider networks, and other SB 863 provisions, the IBR process may be having an impact on recent declines in overall medical severities.
The changes to convert the California physician fee schedule to a Resource-Based Relative Value Scale basis were estimated to increase physician costs by a cumulative 6.5 percent for services provided through 2016 when compared to pre-reform levels. Estimates of medical payments through the first six months of 2016 suggest a total 9.0 percent decrease in physician payments per claim since 2013.
SB 863 changes to liens, IMR, IBR, MPNs, and other areas have significantly impacted medical treatment levels, and overall medical claim severities declined in 2012 through 2014 with clear indications of reduced utilization levels.
The WCIRB's cost monitoring plan involves a multi-year retrospective measurement of the cost impact of provisions created by SB 863 and identifies the cost components to be measured, the data elements needed to measure these cost components, the general methodology used to measure these cost components, and the scheduled timeframe by which each of the cost components will be measured.
According to the WCIRB, the ultimate cost impact of several of the provisions of SB 863 will not be known for many years. This is the WCIRB's fourth and final comprehensive retrospective evaluation of emerging post-SB 863.
Related:
Topics California Workers' Compensation
Was this article valuable?
Here are more articles you may enjoy.