California Insurance Commissioner Dave Jones announced $10 million in tax credits awarded to 15 insurance companies and other investors that made more than $50 million in capital investments into California's underserved communities through the 2016 California Organized Investment Network Community Development Financial Institution tax credit cycle.
That marks the end of the tax credit program with the expiration of its authorization.
According to the California Department of Insurance, CDFIs submitted 116 applications to COIN requesting tax credits of $36.7 million on $183.3 million of investment supporting the creation of more than 7,000 jobs.
Demand exceeded the $10 million in available tax credits, which supported $50 million or more in capital from insurance companies and other investors for community development, according to the department.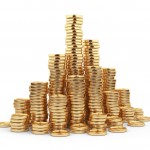 The COIN CDFI tax credit program has provided tax credits to investors and helped CDFIs raise funds for projects creating social and environmental benefits to low-to-moderate income households or areas, as well as rural communities in California. Since the inception of the COIN CDFI tax credit program in 1997, more than $335 million has been invested in COIN Certified CDFIs throughout California, according to the department.
For this award cycle, a 15 insurers and four banks made investments in 11 CDFIs supporting a range of programs. The insurers were awarded a of $8.45 million in tax credits supporting $42.3 million in investments representing 85 percent of the total award allocation.
Highlights of tax credit allocations awarded to:
CSAA Insurance Exchange for a $2.5 million investment in the Northern California Community Loan Fund and a $2.5 million investment in Clearinghouse CDFI. NCCLF partnered with Livingston Community Health to acquire land to build a one-step health and wellness center providing an additional 4,000 people primary and wellness care and creating 110 jobs in high unemployment areas. Clearinghouse CDFI will provide low cost loans for an anticipated aggregate benefit of $47 million for low to moderate income areas and 300 jobs.
Multiple insurer investors for a $2.8 million investment in Enterprise Community Investment, Inc. for multiple affordable housing developments across California that will provide housing opportunities and create 879 jobs. The investors included: American Bankers Insurance Co., American Security Insurance Co., Mutual of Omaha Insurance Co., United of Omaha Life Insurance, CSAA Insurance Exchange and MetLife.
Nationwide Life Insurance and Nationwide Mutual Insurance Co.s for a $2.7 million investment in WNC & Associates Inc., which will fund 101 affordable apartments in Garden Grove and Davis and create 200 jobs.
Rabobank for its investment of $1.5 million in California FarmLink to provide loans to farmers who are first time borrowers or have limited access to capital. This investment will create 129 jobs.
Tri Counties Bank for its investment of $1 million to NeighborWorks HomeOwnership Center Sacramento Region to support affordable home ownership in 11 Northern California counties, produce 150 homes with Rural Self Help Housing through the USDA 502 program, and create 1,092 jobs.
"While the COIN CDFI tax credit program has enjoyed significant success in attracting needed investments into California's underserved communities, this marks the final tax credit cycle with the lack of a reauthorization," Jones said in a statement. "This one-of-a-kind program has blazed an extraordinary path over the past two decades in creating innovative public-private partnerships between communities and the insurance marketplace."
Related:
Topics Carriers California
Was this article valuable?
Here are more articles you may enjoy.