Greenberg Traurig LLP has added Bill Gausewitz as a shareholder to its government law and policy and insurance regulatory and transactions practices in the firm's Sacramento, Calif. office.
Gausewitz focuses his practice on administrative law, insurance regulation, title insurance and appellate law.
Gausewitz has more than 20 years of experience drafting and backing California state legislation and serving in a number of positions within the Legislature. Gausewitz joined the firm after a stint with Michelman and Robinson. He most recently served in state government as counsel to the insurance commissioner of the California Department of Insurance. He previously served as director of the California Office of Administrative Law.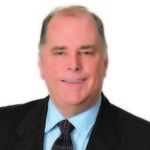 He also spent time on several legislative staffs, including the U.S. House of Representatives, California State Assembly and the California State Senate.
Greenberg Traurig is an international law firm with 38 offices in the U.S., Latin America, Europe, Asia, and the Middle East.
Was this article valuable?
Here are more articles you may enjoy.