A lawsuit has accused a Washington school district of failing to protect a female special needs student from a male special needs classmate who sexually abused her in 2012.
The News Tribune reported the lawsuit was filed earlier this month against the Bethel School District for alleged abuse at Bethel High School in Spanaway.
Attorney for the plaintiffs, Loren Cochran, says the alleged abuser was involved in two abuse cases at his previous school district.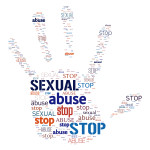 Case records say the first sexual assault case happened at Lochburn Middle School in Lakewood in 2011. The boy was then expelled and transferred to Hudtloff Middle School, where he was later was accused of sexually assaulting another boy.
Jerry Moberg, attorney for the school district, said he didn't want to comment on the complaint.
Copyright 2021 Associated Press. All rights reserved. This material may not be published, broadcast, rewritten or redistributed.
Was this article valuable?
Here are more articles you may enjoy.