Santa Rosa, Calif. taxi company A-C Transportation Services Inc. has agreed to settle a $522,300 citation for refusing to provide its 30 drivers with workers' compensation insurance coverage and for misclassifying them as independent contractors.
California Labor Commissioner Julie A. Su announced the settlement deal on Friday.
Company owners Kevin and Jennifer Kroh, also doing business as Healdsburg Cab Co., agreed to pay a fine of $200,000 in installments, with final payment in June 2021. If they default on the payments the agreement is void and the full $522,300 judgement will be due. The company also agreed to cease all operations as of Dec. 31.
The agreement comes after the taxi company was issued a stop order judgment in October by a Sonoma County Superior Court judge for continuing to refuse to provide workers comp insurance as required by law.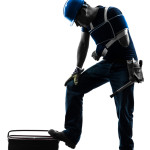 The labor commissioner's office launched its investigation into A-C Transportation Services in 2014 and found that it had failed to provide workers' comp coverage as required by law from 2011 through 2014 and was misclassifying drivers as independent contractors. A citation for $522,300 was issued and appealed by A-C Transportation claiming their drivers were independent contractors who leased taxi cabs from the businesses.
The commissioner in January 2015 affirmed the citation and determined that the taxi drivers were employees and not independent contractors. A-C Transportation Services then filed a petition to review the administrative decision in Sonoma County Superior Court.
On Sept. 16, the Court found that there was substantial evidence to support the commissioner's determination and denied the petition. When A-C Transportation continued to operate and refused to secure workers' comp insurance, the commissioner requested and received a stop order from the courts.
"Hard working business owners across California get up every day and play by the rules, even when it isn't always easy. This case sends a powerful message to businesses that break those rules by misclassifying their employees," Su said in a statement.
The labor commissioner's office is a division of the Department of Industrial Relations.
Was this article valuable?
Here are more articles you may enjoy.