The Montana House has given initial approval to a measure that would reduce the amount a court can award in punitive damages.
The cap on those awards meant to punish a company or individual for fraud or malice is now the lesser of $10 million or 3 percent of the defendant's net worth.
Representatives last week voted 60-40 to add to the cap that punitive damages can't be more than three times what a plaintiff receives in actual, or compensatory, damages.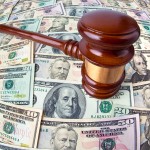 Business groups back the bill, saying it could attract companies to the state. House Minority Leader Jenny Eck opposed it, saying there is no problem with the current cap and the change would only help those who want to cause harm.
Copyright 2021 Associated Press. All rights reserved. This material may not be published, broadcast, rewritten or redistributed.
Was this article valuable?
Here are more articles you may enjoy.