A moderate earthquake struck Tuesday that was widely felt in the Anchorage, Alaska area, but there were no reports of damage.
The Alaska Earthquake Center says the magnitude-5.2 temblor struck at 12:38 a.m. and was centered about 130 miles northwest of Anchorage at a depth of 84 miles.
The center says the quake was widely felt in the Anchorage and Mat-Su Valley region as well as Talkeetna, Clear, and Cantwell.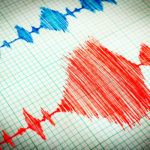 A quake of this size is capable of causing considerable damage, but the center says there have been no reports of any problems.
Copyright 2020 Associated Press. All rights reserved. This material may not be published, broadcast, rewritten or redistributed.
Was this article valuable?
Here are more articles you may enjoy.