A new study on California homowners shows a general awareness of earthquakes and other natural hazards, but that those owners did not necessarily take action to mitigate risks, and many didn't know whether their home had been retrofitted.
Results of a study offering insight into the 2014 South Napa earthquake's impact on houses in the city of Napa were presented at a research forum hosted by the California Earthquake Authority in Sacramento today.
The CEA-sponsored "South Napa Single-Family Home Impact Study," a two-phase study begun in 2015, centered on understanding impacts of the magnitude-6.0 earthquake that produced severe shaking in parts of Napa.
The study's goal was to document impacts on single-family houses and homeowners, assess how well retrofitted properties fared during the quake and gain insight into homeowners' views and behaviors regarding earthquake mitigation and insurance.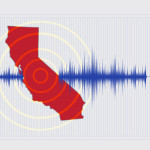 "The Napa earthquake resulted in costly damage for many homeowners, and we wanted to take the opportunity to learn as much as possible from their experiences in order to help all Californians become better prepared before the next damaging earthquake strikes," CEA CEO Glenn Pomeroy said in a statement.
Phase-one study results, covering impacts reported by Napa residents through an online survey, were announced in August 2015. Phase-two results presented today, based on interviews with homeowners and inspections of their houses, included several findings:
Study participants showed general awareness of earthquakes and other natural hazards that could pose a risk to their house, but they did not necessarily take action to mitigate risks.
Many participants lacked specific knowledge about the status of their property and about retrofit concepts. For example, one-third of owners interviewed did not know whether their house had been retrofitted. Others thought their house had been retrofitted when it had not, and several respondents believed their house had been adequately retrofitted because their chimney was braced.
Participants were largely aware of the existence of earthquake insurance, and many had high interest in coverage, but they were not aware of the options available to them today.
For home inspectors, the study indicated that more training and practice were needed in calculating a house's seismic hazard score.
To see the full report, detailing both phases of the study, visit the CEA's website.
Related:
Was this article valuable?
Here are more articles you may enjoy.