Alaska Gov. Bill Walker has issued a disaster declaration for two Bering Sea communities hit by storms earlier this winter.
The declaration, signed by Walker Feb. 1 and announced this week, says Savoonga and Gambell reported damages in excess of what they could handle on their own from storms between Dec. 28 and Jan. 4 that brought hurricane-force winds, extreme cold and storm surge.
Walker told legislative leaders that money remaining from prior disasters would be used for the estimated $2.9 million in state response costs.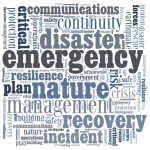 That's intended to help with things like temporary housing and other aid for affected residents and assistance in fixing local infrastructure.
Walker's office, in a release, says winds damaged at least 30 homes in Savoonga and a water tank in Gambell. Gambell also reported damage to some homes.
Copyright 2020 Associated Press. All rights reserved. This material may not be published, broadcast, rewritten or redistributed.
Was this article valuable?
Here are more articles you may enjoy.