A fire broke out in Disneyland's main parking structure that burned eight cars and caused seven people to be treated for smoke inhalation, authorities said.
No foul play was suspected but authorities haven't given a cause for the blaze at the Mickey & Friends Parking Structure.
Four cars were destroyed and four more had major damage from the fire on Monday, which brought losses estimated at $180,000, the Anaheim Police Department said. Thousands of cars are tightly packed into the structure daily.
Seven Disney employees were treated for smoke inhalation, but only one was taken to a hospital and none of the injuries was life-threatening, Anaheim fire Sgt. Daron Wyatt said.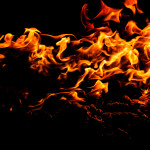 Gray smoke could be seen pouring out of the structure when the blaze was first reported at about 5 p.m. It was extinguished about 30 minutes later. Hundreds of park visitors and employees were stuck outside the structure unable to get to their cars until the evacuation and shutdown ended after about two hours.
The Mickey & Friends Structure, with sections named for Disney characters and trams that take visitors to the entrance to the Disney Resort's two theme parks, is a familiar spot for millions of visitors who pay $18 to park.
The Disney parks remained open as usual until 8 p.m. Disney representatives referred questions about the blaze to fire officials.
Copyright 2023 Associated Press. All rights reserved. This material may not be published, broadcast, rewritten or redistributed.
Topics California
Was this article valuable?
Here are more articles you may enjoy.