The Oregon city of Portland is asking for over $3.2 million in federal disaster aid to cover costs related to the city's record-setting snow and ice storms in January.
The Oregonian/OregonLive reported the city gave Multnomah County an initial damage assessment which is used to determine if the city meets a federal threshold for disaster reimbursements.
The assessment showed the Portland Bureau of Transportation spent more than $2.2 million, the most of any bureau, in response to the storms. About $1.6 million of that money went toward removing snow and ice from city streets.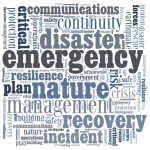 The water bureau spent about $635,000; the fire bureau spent about $151,000 and the parks department spent about $141,000.
Portland Bureau of Emergency Management spokesman Dan Douthit says even if the city is above the threshold, federal aid isn't guaranteed.
Copyright 2020 Associated Press. All rights reserved. This material may not be published, broadcast, rewritten or redistributed.
Was this article valuable?
Here are more articles you may enjoy.