San Francisco, Calif.-based Woodruff-Sawyer & Co. has named Darren Cartwright claims auditing and consulting practice leader.
Cartwright will be responsible for the direction of the claims group, which provides claims management and advice across the areas of property/casualty, management liability and workers' compensation.
Cartwright has nearly 25 years of experience in the claims and workers' comp industry. He joined WoodruffSawyer in 2005. Before that he was an integrated disability manager at PeopleSoft.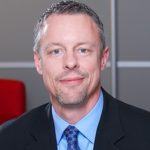 He was previously a workers' comp claim consultant at Marsh.
Woodruff-Sawyer has offices throughout California, and in Oregon, Washington, Colorado, Hawaii and New England.
Was this article valuable?
Here are more articles you may enjoy.