A San Jose, Calif. official says an initial estimate puts damage costs from last week's flooding of several residential neighborhoods at $73 million.
Assistant City Manager David Sykes said flood damage to private property is estimated at $50 million. He says the floods caused another $23 million in damages to public infrastructure.
Sykes says the preliminary estimate will allow the city to request state and federal disaster relief funds.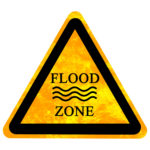 He said the city has received more than $900,000 in donations for flooding victims and that 123 people remain in a city shelter.
Last week, city officials ordered more than 14,000 residents to evacuate as water from swollen Coyote Creek flooded homes and temporarily shut down a portion of a major freeway.
Copyright 2020 Associated Press. All rights reserved. This material may not be published, broadcast, rewritten or redistributed.
Was this article valuable?
Here are more articles you may enjoy.