Hub International Ltd. has acquired LISSC in Santa Ana, Calif.
Terms of the deal were not disclosed.
LISSC's team will join Hub California. Angelo Maroutsos and Dennis Monahan, co-owners, and David Trevino, vice president, of LISSC, will join Hub California and report to Peter Duncan, executive vice president, Hub California.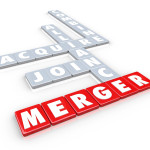 Chicago, Ill.-based provides property/casualty, life and health, employee benefits, investment and risk management products and services.
Was this article valuable?
Here are more articles you may enjoy.