Wyoming Gov. Matt Mead made his the 28th state to enact legislation designed to protect homeowners who have suffered damage as a result of a hailstorm from being victimized a second time by storm-chasing contractors.
The move was applauded by the Property Casualty Insurers Association of America.
"Senate File 127 implements important protections for homeowners that sustain hail damage to their home and then are targets of fraud by out-of-town contractors who follow storms," said Kelly Campbell, vice president, state government relations for PCI. "Frequently unscrupulous contractors quickly move into a town after a storm, force homeowners into fast contracts before insurers even approve the claim, then move on to the next storm, leaving shoddy repairs and no recourse for the homeowner."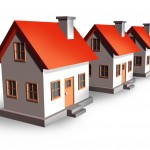 Senate File 127 implements protections that are approved in 27 other states including:
Requiring disclosures including asking the roofing contractor to provide the business name and that they are bonded and insured;
Requiring roofing contractors to provide a detailed estimate for the damage to be repaired;
Providing the consumer the right to cancel a contract if they were pressured into signing by the contractor and if they find out the damage will not be covered by their insurer.
"Wyoming experienced several significant storms in 2016," said Campbell. "Severe storms create an opportunity for out-of-state and unscrupulous roofers to prey on storm damage victims who are simply trying to get their roofs fixed. "Senate File 127 provides important consumer protections that ensure consumers get their roof fixed and fixed properly. Hail season will start again soon, so it's great news this bill has been approved in time to protect homeowners for the 2017 severe weather season."
Was this article valuable?
Here are more articles you may enjoy.